CRM WELCOMES NEW GROUP OF SUMMER ASSOCIATES
June 14, 2021 | News
Carey Rodriguez Milian, LLP, welcomed a group of four summer associates this year. The summers have all achieved a high level of success at their respective law schools and come from a broad range of hometowns and undergraduate experiences. The firm is thrilled to have them! Read on to learn more about the class.
Peter Agola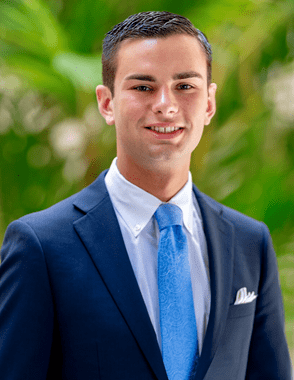 Peter is a rising 2L at the University of Miami School of Law. He is from Long Island, New York, and graduated from the University of Miami in 2020 with a Bachelor of Science in Business Administration, Majoring in Finance and Legal Studies with a Minor in Accounting. During the summers of 2018 and 2019 he interned at interdealer broker TP ICAP in New York City, rotating between various brokerage desks, including US Treasuries, Equity Derivatives, and Federal Agencies. Peter was selected as a Bermont/Carlin Scholar at the University of Miami School of Business in 2018 based on academic achievement, written assignments, oral presentations, and personal experience. He is interested in business law and is excited to have the opportunity to learn from hands on experience and from Carey Rodriguez Milian's skilled and experienced attorneys over the course of the summer.
Peter is an avid runner and enjoys boating and being outdoors. On Saturdays in the fall, you can find him watching the Miami Hurricanes play football.
Sarah Busby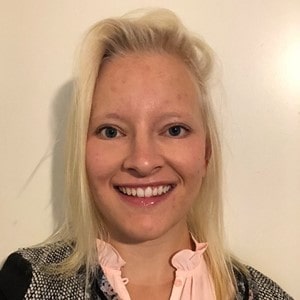 Sarah is a rising 3L at the University of Virginia School of Law where she is on the Editorial Board of the Virginia Tax Review and the Executive Board of the J.B. Moore International Law Society.
Sarah is a Florida native and graduated from Florida State University with degrees in English Literature and International Affairs. After graduating, she worked as an English Teacher at a university in Quito, Ecuador, and then as an Education Coordinator and Data & Assessment Associate for the largest charter school network in New York City.
Last summer, Sarah served as a law clerk for the Consumer Protection Section of the Colorado Department of Law, where she worked on deceptive advertising litigation. Sarah has also served as a pro bono law clerk for Florida's Second Judicial Circuit Public Defender.
Sarah enjoys writing and is looking forward to the substantive litigation experience that Carey Rodriguez Milian offers during the summer. In her free time, Sarah enjoys spending time outdoors, reading a good book, and spending time with her friends and family.
Kyle Forges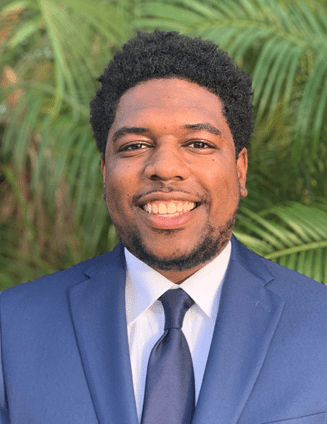 Kyle Forges is a rising 3L from the University of Florida. Before attending law school, Kyle was named his family's honorary "Avoka," Creole for attorney, because of his love for debating. He decided to attend law school to live up to the title. Kyle began his first year of law school at Nova Southeastern University where he served as a 1L Representative for both the Student Bar Association and the Caribbean Law School Association. During his first year, Kyle competed in the Nova 1L Closing Argument Competition where he received second place and won the Nova Moot Court 1L Feinrider Competition. After his first year at Nova, Kyle transferred to the University of Florida. During his first few months at UF, Kyle was granted the opportunity to present oral arguments before the Florida Supreme Court with the Florida Moot Court Team. He currently serves as the Vice Chair of Intermural Competition of the Florida Moot Court Team and the Executive Student Works Editor of the Florida Journal of International Law.
Outside of school, Kyle enjoys writing spoken word poetry, rapping, and hanging out with friends. He describes himself as a "SoundCloud Rapper" who decided to go to law school. While he has little faith that his rap career will take off, Kyle is certain that his summer at Carey Rodriguez will jump start his legal career. This summer, Kyle will be working with the firm's litigation team. During his time with the firm, Kyle hopes to fine tune his legal research and writing skills and his oral advocacy skills.
Brandon Pongracz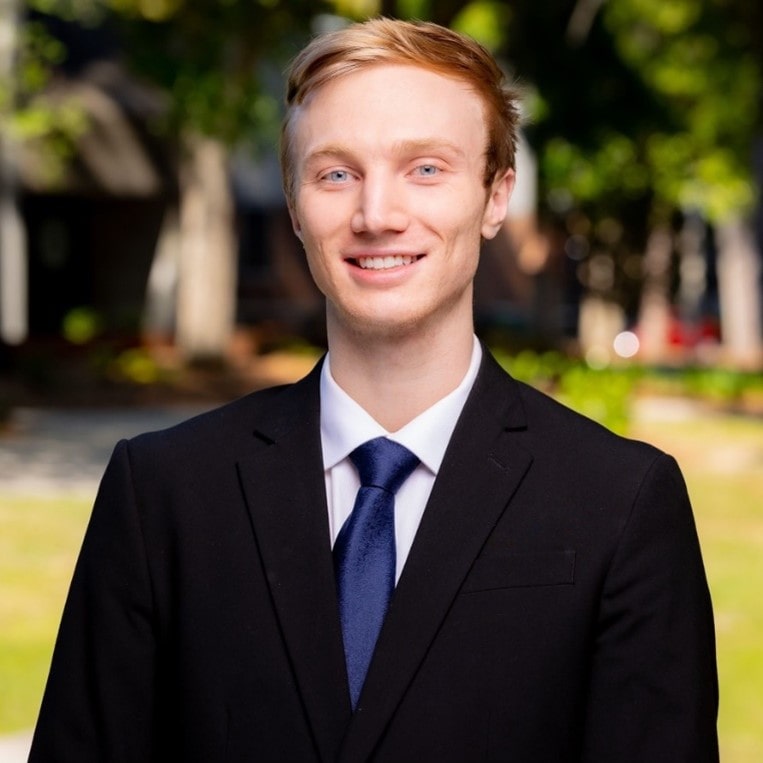 Brandon Pongracz is a rising 3L at the University of Florida Levin College of Law. He came to law school with his eyes set on practicing intellectual property law. At UF law, Brandon is the Executive Research Editor of the Journal of Technology Law & Policy and has received CALI awards in Legal Writing, Legal Research, Patent Prosecution, and Trademark Law. Last summer, Brandon externed at the USPTO where he reviewed patent applications and conducted research on patent rejections.
Prior to law school, Brandon received his bachelor's degree in Industrial and Manufacturing Systems Engineering from Iowa State University, graduating magna cum laude. He also worked as a manufacturing engineer at Eaton Corporation during his gap year before law school, working with load centers and meter breakers.
Outside of academics, Brandon is an avid runner and has run two marathons. He is excited about working at Carey Rodriguez and experiencing Miami.